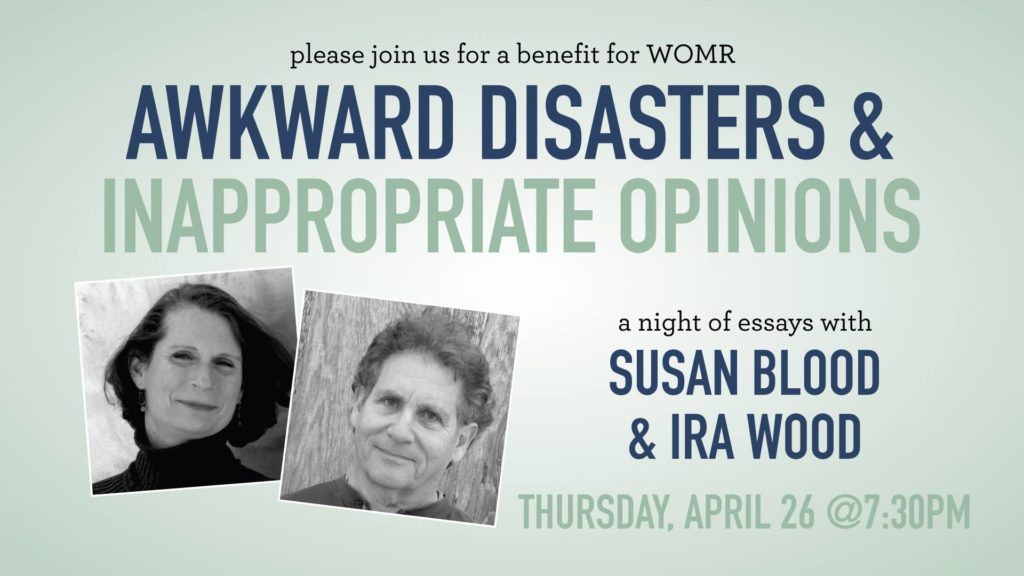 Thursday, April 26 at 7:30 PM
Cultural Center of Cape Cod
307 Old Main St, South Yarmouth, Massachusetts 02664
AWKWARD DISASTERS & INAPPROPRIATE OPINIONS
A Night of Essays with Susan Blood & Ira Wood
A benefit for WOMR Community Radio
More information at cultural-center.org
Book signing follows.
Ira is smart and hilarious. You're going to love him. I'm still not sure if he's read the Author's Note in my book, but he's in it. In other words, this is all his fault.
I'm listed here first because I married well alphabetically.
---
This is not me in the picture. Candace looks like Mariel Hemingway. I do not.